Wedding Photojournalist Douglas Zimmerman understands the huge responsibility of documenting a couple's wedding. Drawing on his decade and a half experience working as a wedding photographer and photojournalist, he specializes his photography in capturing the important moments of the day. His style is informal and relaxed. It is his sincere hope that each wedding couple will be able to look back on their images fifty years from now and feel all of the wonderful emotions from that day again.
He holds a BA in Journalism from San Francisco State University (emphasis on photojournalism). Douglas has held positions as a photo editor for New York Times Digital, Fortune.com, SF Gate, and a photographer for the San Francisco Business Times, as well as the Los Angeles Times Community Newspapers in Orange County.
Doug's work has been featured in numerous publications and agencies including: Reuters, San Francisco Chronicle, ESPN the Magazine, New York Times Digital, Los Angeles Times Community Newspapers, Corbis Images, Entrepreneur Magazine, and the Marin Independent-Journal.
In his free time Doug loves exploring the world, having traveled to Africa, Europe and Asia.
Contact Information:
Douglas Zimmerman
email: doug@zimpix.com
phone: + 1 (415) 335-0516
Photojournalism Work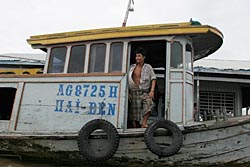 You can also view his photojournalism work at

zimpix.com
.